Nexus™ 2400
The Nexus ® 2400 is a rugged multi-function extreme communications product, providing the user access to private full duplex communications. This product can be used as a lean communications product, or in concert with the XSports ® 2400 interfacing to long haul communications equipment. The amphibious characteristics of our product range will support high energy high impact operating environments.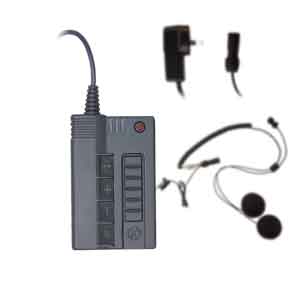 Features
Immediate find Push to Transmit button
Digital Signal Processor for Advanced Noise Cancellation
Privacy Level Encryption
Voice Communications
Power Save Functionality for extended battery life
Communication Range 30m
Audio annunciation
Lightweight and Compact design
Rugged Construction
Removable belt clip
LED indication
Large Push to Transmit Button
Plug and Play Accessories
Powered by ClarinoxBlue
2 Users stored to caller memory (programmable) *
1 Preferred User *
Critical single button control for function access
* If your applications requires additional users, models can be software upgraded for up to 100 users and 50 associations with the Push to Transmit button. If you feel your application has these sorts of requirements, please contact Phicom for further information and a quote.